Who We Serve
DeLaney & Delaney serves clients ranging from a single individual, to units of local governmment, to America's largest corporations. We value diversity in our practice areas and our clients - as well as our lawyers and staff. Our firm welcomes client referrals from colleagues in the legal community, co-counsel from around the state and nation, coordinating national counsel for mass tort litigation, and in house attorneys.
DeLaney & DeLaney welcomes referrals from colleagues in the legal
community. Referrals from other attorneys comprise the bulk of our practice. We often work with clients whose matters come to us on referral when their regular law firms have a direct or issue conflict on a particular matter. In other situations, clients find us with the help of a lawyer whose expertise does not match the demands of the particular legal matter. When you have a client, professional contact, family member, or friend who needs legal services that you are unable to provide, due to conflicts or other reasons, we will leverage our expertise for the benefit of the client and provide excellent service.
Conflict-based referrals

Local counsel engagement

Friends, family and colleagues

Lawyers from different practice areas
Supplier Diversity Programs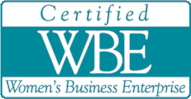 We are a:
Certified Women's Business Enterprise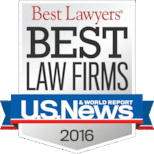 We are:
Voted Indiana's Best Lawyers.. and more